PACKTRACK has always provided a dedicated interface for police K9 trainers. With our latest release we've updated the Trainer UI to the newer design currently used for the handler and supervisor roles. Now all 3 roles share the same Records page layout with an intuitive calendar and record list view.
Trainers often work with a group of K9 handlers and are responsible for creating and scheduling appropriate training exercises. To create a new training event just use the +Record button at the top right of the Records page. The search bar provides convenient record filtering capabilities. Click the search icon on the far right to expand the form for more filtering options. Click any date on the calendar to filter the record list to the selected day. Click a record row to open the K9 training event or exercise for editing.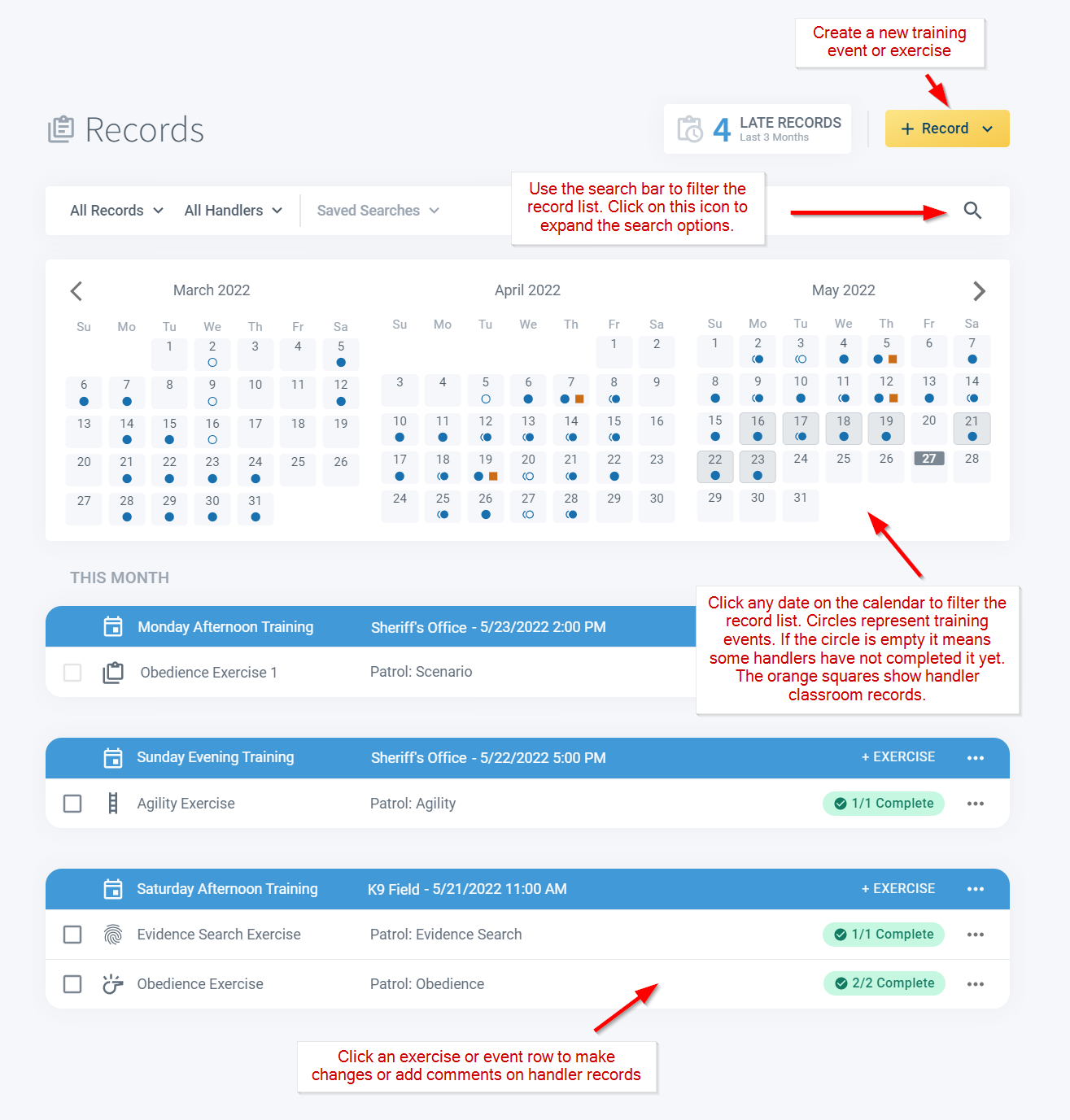 A K9 trainer may also add feedback when handlers complete an exercise record. To do this, simply click on the record row, select the exercise and handler in the left pane and then click the Trainer Comments button in the upper right. Comments are automatically appended to the handler record and will appear in printed reports. Handlers are notified within PACKTRACK and by email when trainers add comments to their exercises.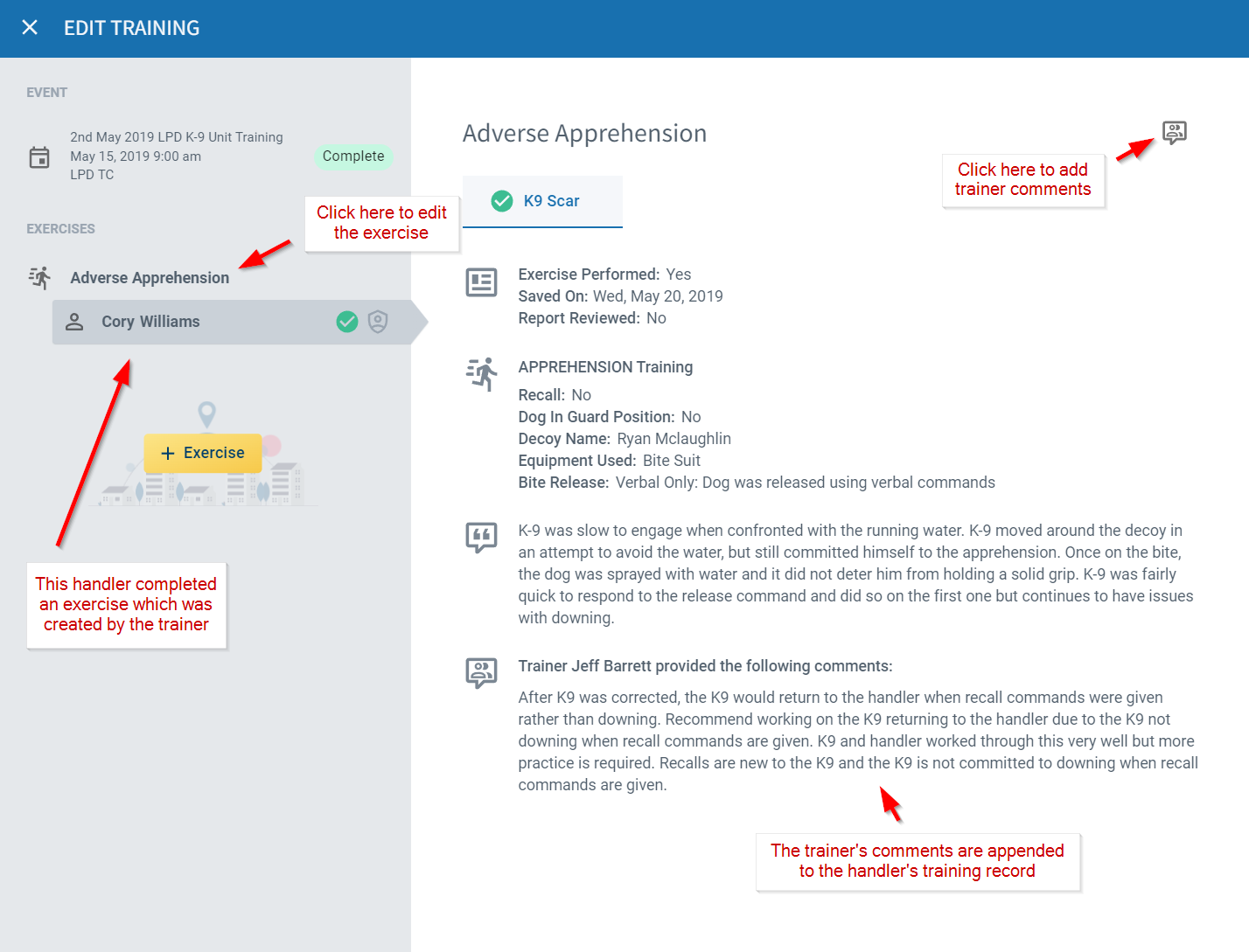 The new Manage page allows trainers to see an overview of each K9 handler's training activity. Convenient stats link directly to the associated data on the Records page. Click any of the numbers for more detail on a specific handler. The Training By Month graph makes it easy to see which handlers are training at least 16 hours each month (green bar). Click the icon with 3 dots on the far right of each row to open a context menu with additional options. Finally, you can invite more handlers to your trainer group using the +Member button in the upper right of the page.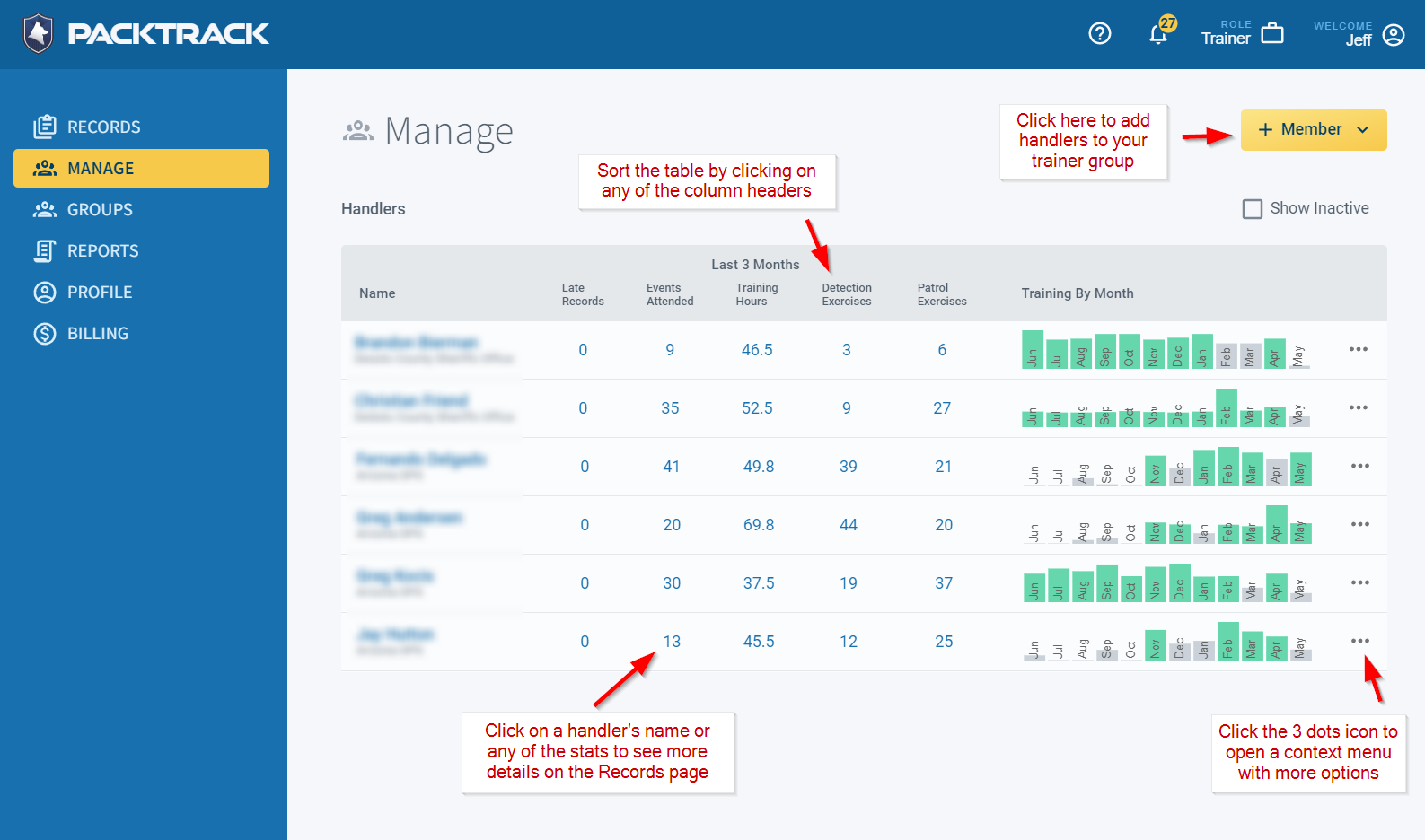 We hope these changes make it a little easier for trainers to create training events, provide handler feedback and monitor training activity. Log in at mypacktrack.com, give it a try and please let us know your thoughts on this update. We'd love to hear from you.