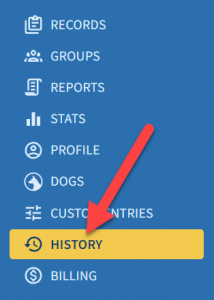 Today we're introducing a new feature to give you more insight into how your records change over time. This release includes a new History page with a table showing each record modification and when it occurred.
You can open this page using the new History link in the left menu on desktop or in the mobile app. All of your record changes are shown in a table from newest to oldest in chronological order.
Use this page to get an overview of your activity in PACKTRACK and track when your records were added, modified or deleted. The table also includes a link to the changed record so you can conveniently open it in one click.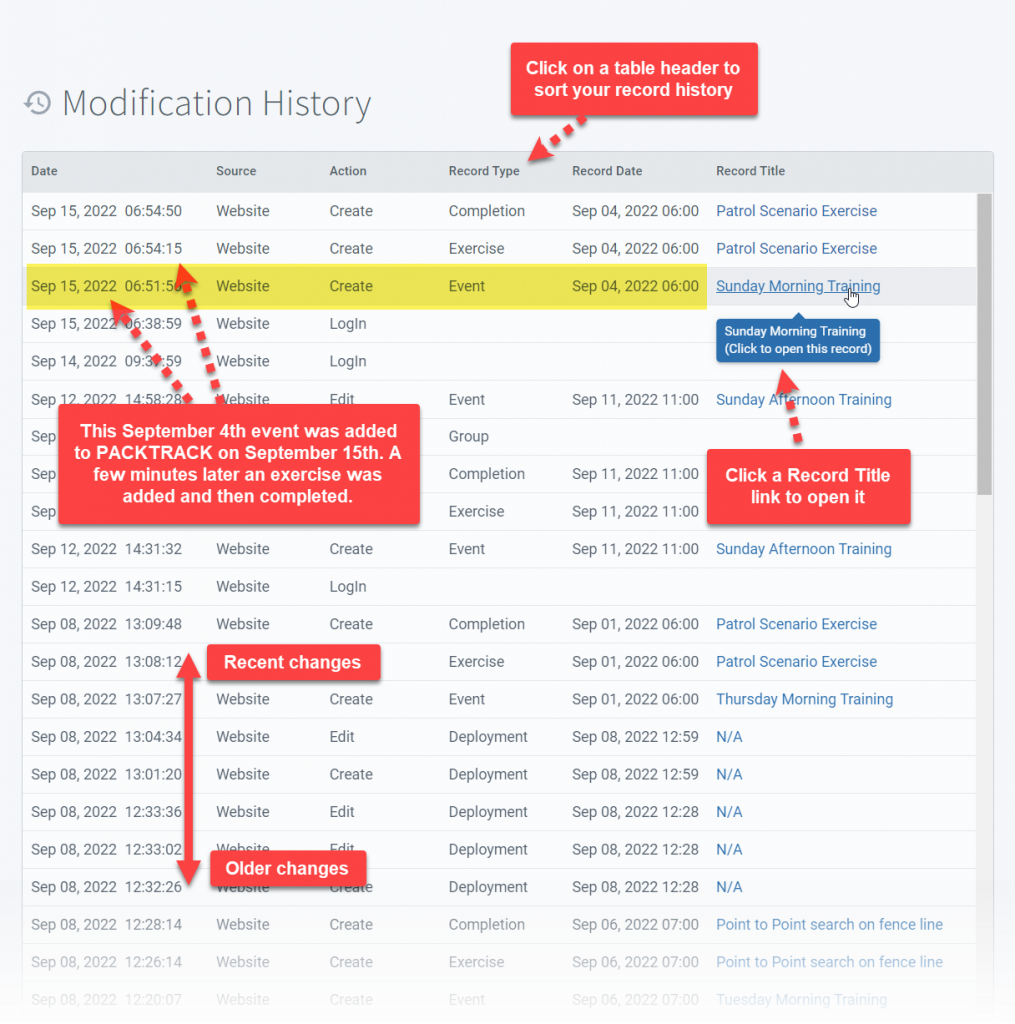 The same functionality is also available in the PACKTRACK mobile app for Android and iOS.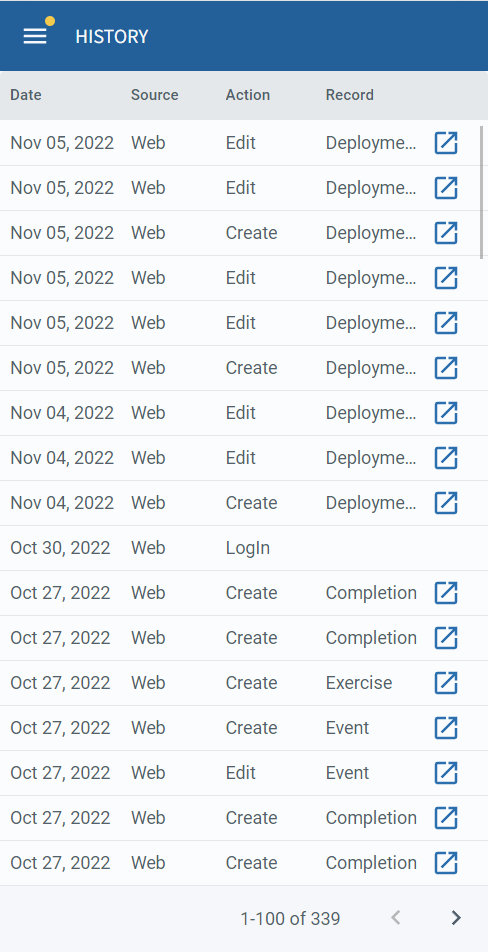 Supervisors can view the modification history of all supervised handlers using the new History link in the context menus of the Manage page.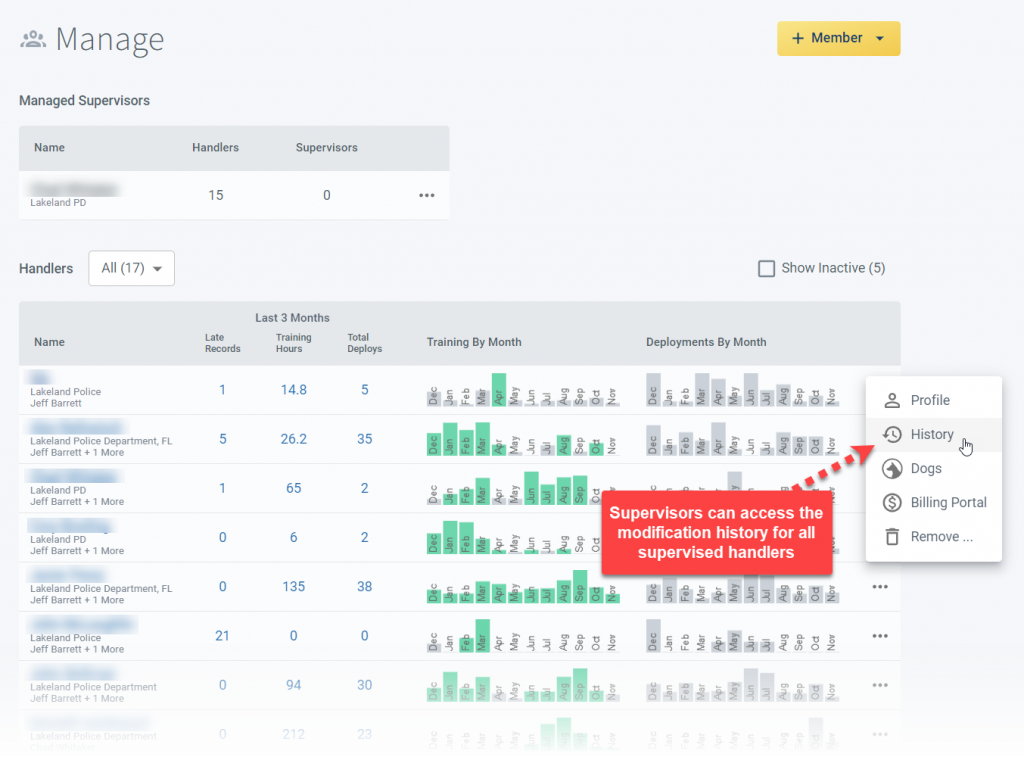 Record integrity is core to PACKTRACK's mission and we hope you find this feature helpful. Got a comment or feedback for us? Login to the PACKTRACK service and start a support chat or use the Contact Us form at the bottom of this page.