It's been a while since our last blog post! We've been hard at work redesigning the PACKTRACK interface to make it even easier to enter K9 training and deployment records.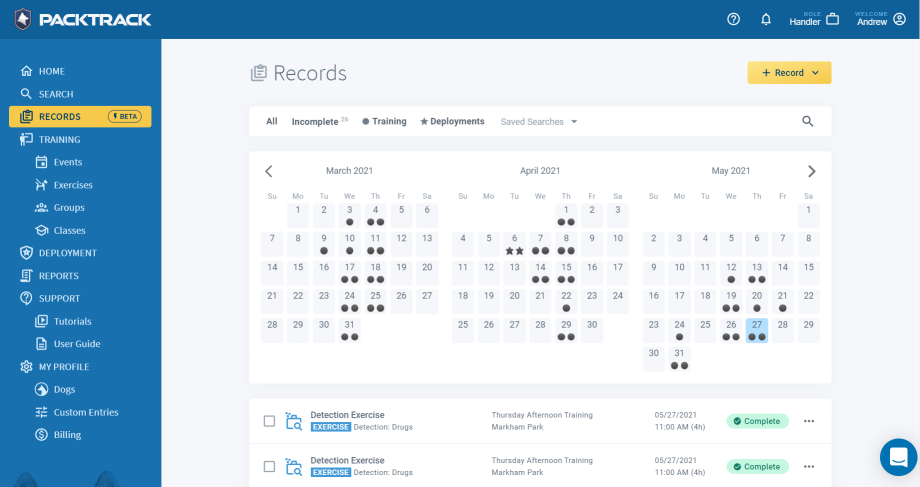 In the early spring we quietly introduced the new training interface as a Beta feature available in the Records page. Access to the old training interface was still available but we've been encouraging everyone to try the new design and give us feedback. This new interface is available on the website and in the app and provides numerous speed and usability improvements to make record keeping fast and accurate. We've been actively refining the new design with bug fixes and enhancements based on your comments.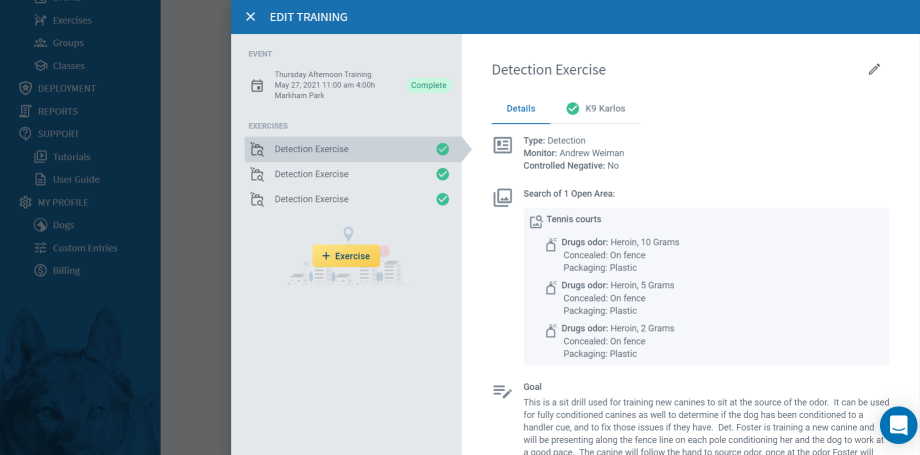 The majority of you now use the new interface to enter your training records. To simplify the system for everyone we're ready to remove the old interface from PACKTRACK on the website and in the mobile app. We recognize that some of you are still using the old system and that this will require learning a new interface. We feel the new system is much easier to use but that doesn't mean there won't be challenges in learning something new. We ask for your patience during this transition.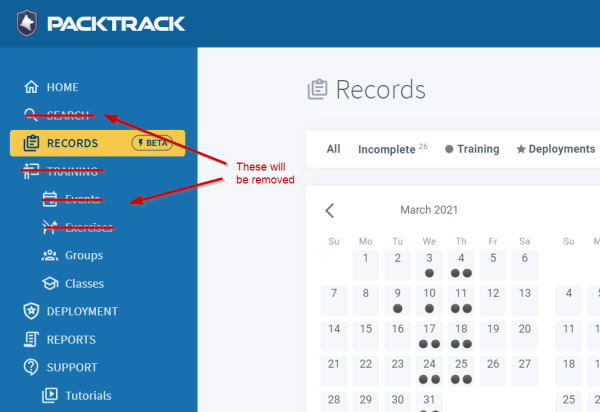 The new PACKTRACK UI will provide a streamlined experience with new features that works the same on the website and in the app. However this new technology won't work in the Internet Explorer web browser. If you're still using this browser then you'll need to upgrade to a modern browser such as Google Chrome, Mozilla Firefox, Microsoft Edge or Safari.
Please feel free to reach out to us at any time using our new support system. You can ask questions and provide feedback in a convenient chat interface that's similar to text messaging. We'll do our best to answer your questions quickly so you can get back to your K9 records.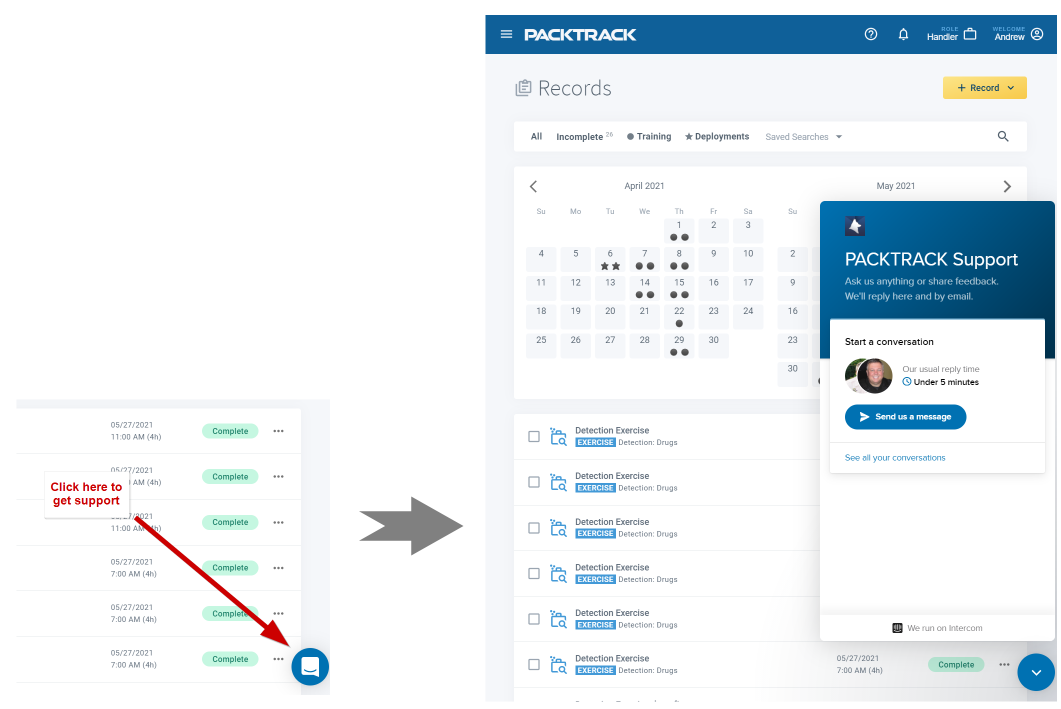 A few weeks after the transition to the new PACKTRACK training UI we will update the deployments UI to use the same design. Our goal is to have most if not all PACKTRACK pages running with the new design by the end of the year. We appreciate your patience and value your feedback during this process. If you have any comments or concerns about anything then please reach out.